Adapt or Die or Are Dinosaurs really extinct?
2014-04-02
Years ago, I recall a trip to the Tyrell Museum and my then, 5 year old son asking; "Dad, what happened to the dinosaurs?" I don't actually recall my answer that day but it was brought to mind recently when my partner and I were being introduced. As 30+ year veterans of the advertising and marketing community in Western Canada, we were described as "the dinosaurs" of Calgary's marketing community. While mildly offended at the time, we jokingly shrugged it off as youthful bravado. It did however, remain with me. In our industry, it's an accepted principle that perception is everything. Your image, company, product or service is never what it is or what YOU believe it to be but rather what the consumer perceives it to be. Was the perception then that we were "past our best due date?" Did the "snow on the roof", belie the acquired knowledge and experience that hard won, grey hair represented?
In many cultures, notably Japan, no idea is put forward by anyone under 40 unless that idea is sponsored by a more mature and experienced executive. These "silverbacks" are seen to have the acquired knowledge and experience to vet ideas before they are taken to the group, so any obvious questions or concerns have already been asked and answered, respecting the time and volume of important decisions to be made by the larger executive group.
Sure, our industry places great value on youth. And so it should. They have always represented the wellspring of new concepts, early adoption and exploitation of upcoming technologies. They are the direct connection to the ever-increasing purchasing power of today's consumer. The modern tools of our industry have always been in their hands. They've literally known nothing else. They are not only connected to this consumer they are one of them. So, what's my point? Simply this; Most scientists agree that in whole or in part, the dinosaurs died out because they failed to adapt quickly enough to their changing environment. Speaking as one who has made his living helping individuals, companies and organizations adapt to the ever-changing consumer environment, we have a unique perspective on the present day landscape of marketing and communications. And that is very simply: Yup, been there, done that. The solutions are different, there's no doubt about that but the fundamental skill of adapting to change remains our single most valuable asset, both for ourselves as individuals but perhaps more importantly, in aid of our clients.
Buggy Whips And Mousetraps
2014-04-02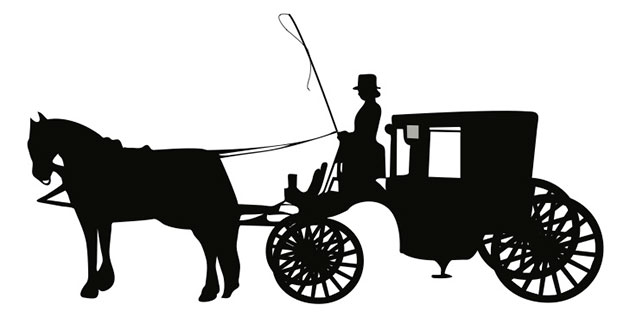 I need a digital campaign. I need a social media strategy.
The answer is yes you do and no you don't.
You've heard this all before. Hearken back to the early 80's when companies and organizations were scrambling to get their presence up on the burgeoning, worldwide web. Recognizing this shift in information dissemination and ever increasing consumer access to it, digital agencies sprang up like weeds and the so-called traditional agencies set up or acquired their digital divisions, only too happy to oblige their client's requests. The dust having settled, agencies took on the role of "Agents of Change" and for the most part, skillfully trail-blazed their clients through the relative uncertainty of the early years of digital and social media marketing. In fact, talk to any agency worth their salt and they will bristle at the notion of "traditional and non-traditional" media and the term social media is fast becoming the "buggy whip" of today. For those of you who have never heard the term, let me elucidate:
Noun 1. buggy whip – a horsewhip once used by a driver of a buggy; "since buggies have been replaced by cars the buggy whip has become a symbol for anything that is hopelessly outmoded"
What does this all mean? Well, nothing new really. Marketers still need to be increasingly more adaptive and responsive to the more demanding and educated consumer. Today's consumer has never been more empowered, savvy and hyper-informed. Your product or service must adapt to the changing needs of this consumer. It all comes back to the simple truth our entire industry has been based upon for decades. What is the key differentiator(s) for your product or service? What's the benefit and why should they care? Build a better mousetrap and the world will beat a path to your door. But in a global environment where PD is can be months rather than years to market, how many new mousetraps can realistically be invented? And even if you do, your competitor may just beat you to market.  Perhaps the question is better stated: Do you need a better mousetrap or do you need to better understand the mouse? The reality is, you need both.
In his recent article in Marketing, Daniel Tisch stated "When everyone is creating, curating and analyzing content, a smart strategy will engage not only the most trusted sources, but also the stakeholder, consumer or citizen who will have credibility with their peers. When professional journalists, bloggers, influencers and other citizens are engaged with intelligence and impact, the results can be transformative for brands". Sourcing these trusted advocates, is a whole other subject for future discussion but suffice to say, they may be far closer than you think.
CREATIVE INTELLIGENCE Smart at the Speed of Business